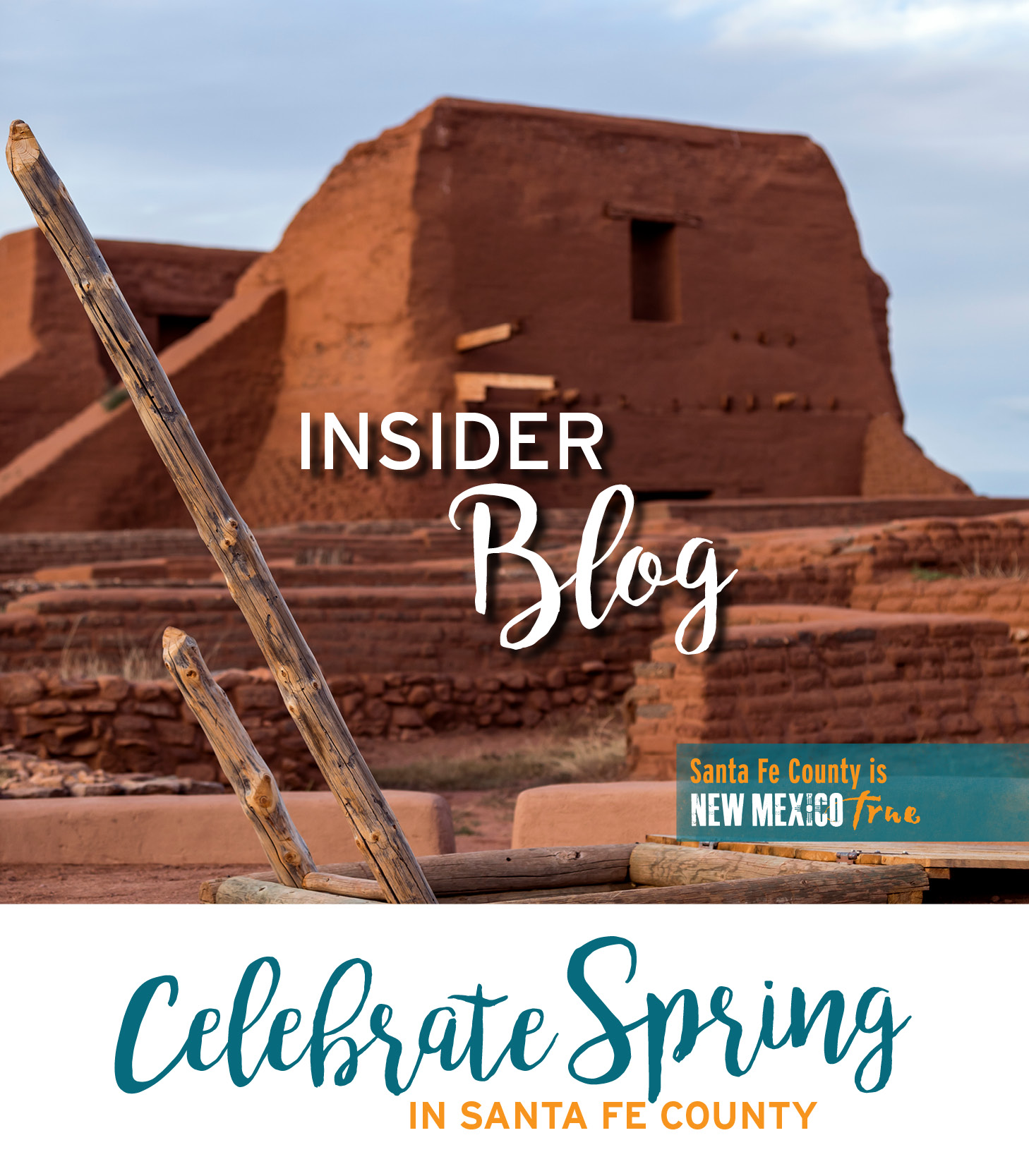 For a spectacular spring adventure, head to Santa Fe County, one of the most captivating destinations in the country. You'll find your way through centuries of history on scenic park trails. Gaze up at deep, dark skies illuminated by thousands of twinkling stars and glowing planets. Visit a celebrated living history museum and interact with blacksmiths, weavers and other costumed interpreters. Then walk in beauty beneath wondrous waterfalls. Spend some time here and you'll agree, there's no place like spring in Santa Fe County.
Trails Through Time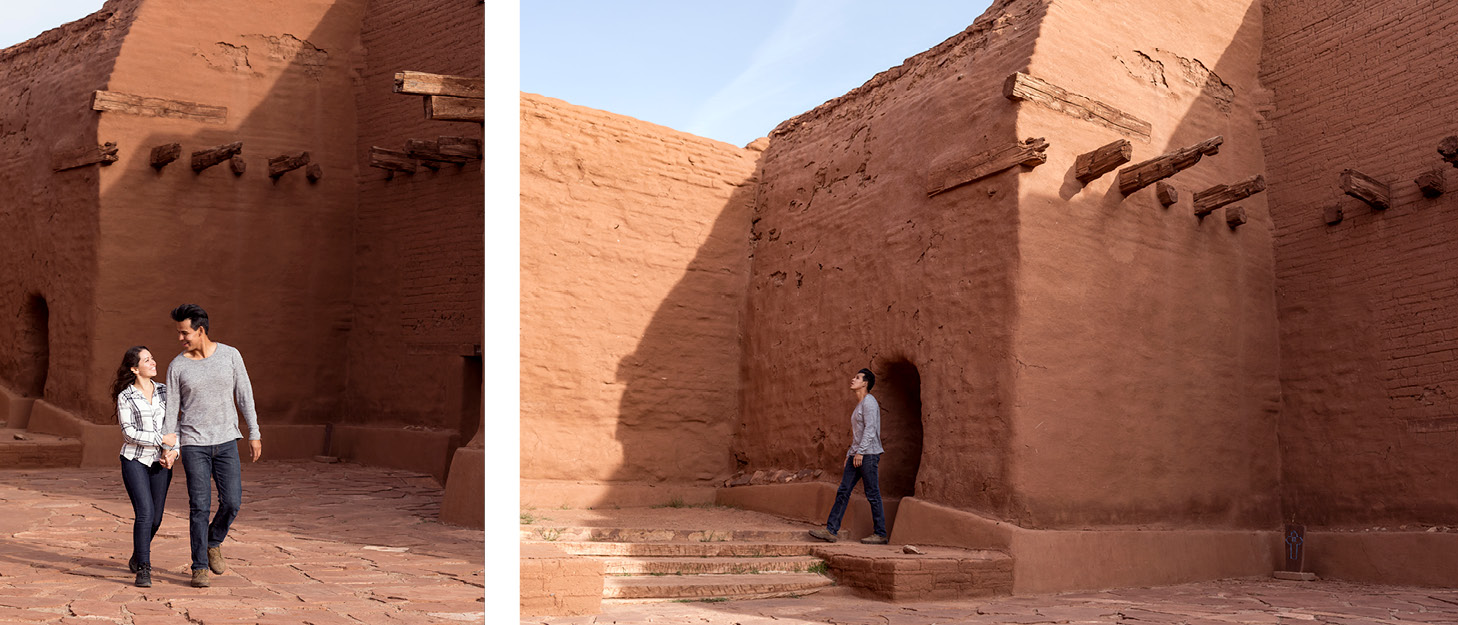 Explore New Mexico's riveting past at Pecos National Historical Park, with more than 6,000 acres of breathtaking wilderness encompassing some 12,000 thousand years of history. Follow the trail to ancient ruins where one of the Southwest's largest pueblos once flourished. Nearby, the remnants of an 18th-century Spanish mission church silently stand as a symbol of Spain's 200-year reign over the region. Wagon wheel ruts from the 19th-century Santa Fe Trail remain, as well as traces of a pivotal American Civil War battle fought in 1862.
The Battle of Glorieta Pass, known as "the Gettysburg of the West," crushed the Confederacy's attempts to prevent the Union from controlling the West and all of its riches. Along the 2.35-mile self-guided Glorieta Battlefield hiking trail, interpretative trail signs point out Artillery Hill, where soldiers crouched in snow, and Pigeon's Ranch, a makeshift field hospital for the wounded. Before you go, stop at the Visitor Center, located 7.5 miles from the trailhead, to pick up the trail access code.
Experience New Mexico's Civil War era during the park's annual Civil War Encampment, a free event on Saturday, March 28, 10 a.m.- 4 p.m., that marks the battle's anniversary dates (March 26-28). Costumed soldiers and other historical figures, along with horse-drawn wagon rides, black powder demonstrations, kid's activities and lectures vividly bring this history to life.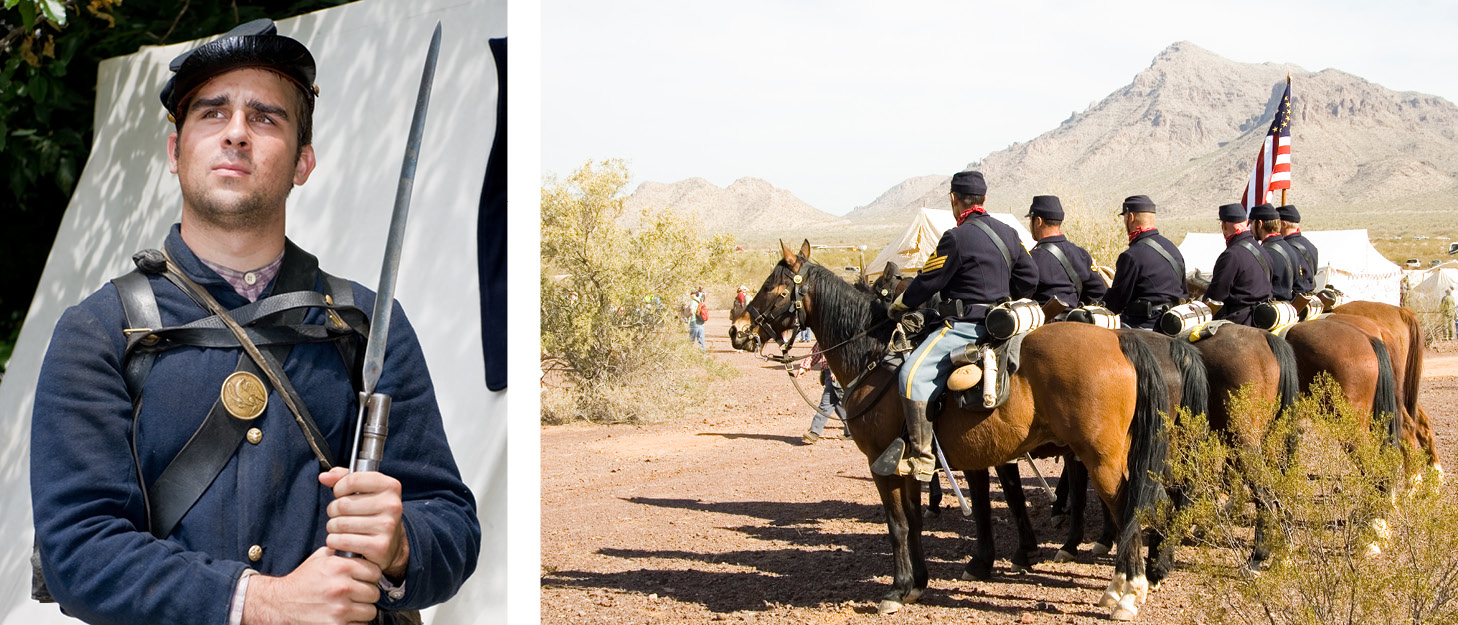 Behold layers of stars, planets, deep-sky objects and other jewels of the universe in some of the darkest skies in the country during Starry Nights at Pecos, Saturday, May 23, 8-10 p.m. Park staff and volunteers will guide you on your sky tour with binoculars and telescopes, or you can bring your own.
For a full moon adventure, take the guided Pecos Pueblo Moonlight Hike. A ranger will lead you through Pecos Pueblo and the Spanish Mission Church, recounting stories about the Pecos and Spanish people in a magical, moon-lit setting. The one-hour walk is scheduled on Saturday, May 30 at 8:45 p.m. Reservations are required. Call (505) 757-7241.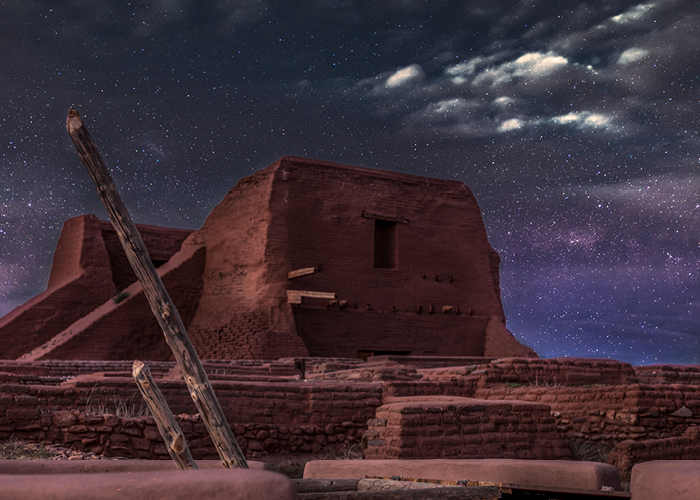 Turquoise Hills
Just off the Turquoise Trail National Scenic Byway, in the dusty old mining town of Cerrillos, lies Cerrillos Hills State Park. This 1,116-acre treasure, with more than 1,100 years of mining history, offers something for everyone, from hiking and mountain biking to horseback riding, birding and picnicking. Enjoy sweeping mountain views along five miles of interpretive trails that lead past historic mine shafts (now safeguarded) as you keep an eye out for golden eagles, great horned owls and some 30 other bird species spotted in the park. Take a guided horseback ride at sunset to experience the magic of this majestic landscape when it's bathed in painterly colors.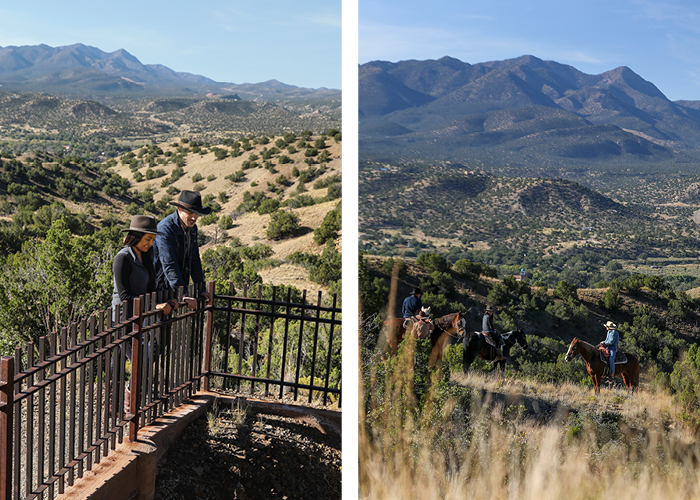 Ranch of the Swallows
Journey back through time at El Rancho de las Golondrinas (Ranch of the Swallows), open seasonally, the museum is open for self-guided tours June 1 through October 6. The Southwest's renowned living history museum showcases costumed docents, historic buildings and annual festivals celebrating New Mexico's Spanish Colonial and Territorial periods. To savor New Mexico's rich wine history, time your visit with the 27th Annual Santa Fe Wine Festival, July 4-5. You'll sample wines made by 20 vintners from across New Mexico, the country's oldest wine region. Arts and crafts, food and live music also are on tap.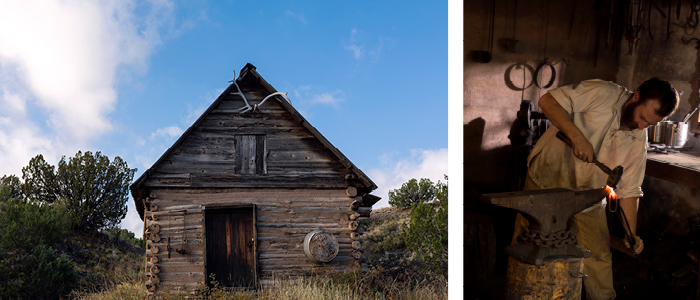 Waterfalls of Delight
When you're ready to cool off, escape to the glorious waterfalls at Nanbé Falls Recreation Area, part of Nambé Pueblo. Located in the foothills of the Sangre de Cristo Mountains, 29 miles from Santa Fe, this is a lovely landscape for sharing a picnic and admiring the thundering power of water. One easy trail up a hill rewards you with waterfall views from above. Another short trail leads you through a river to a beach area by the lowest pool. On this trail, you're guaranteed to get wet and that's part of the joy of being here. Wear water shoes and other appropriate attire, and you won't mind at all.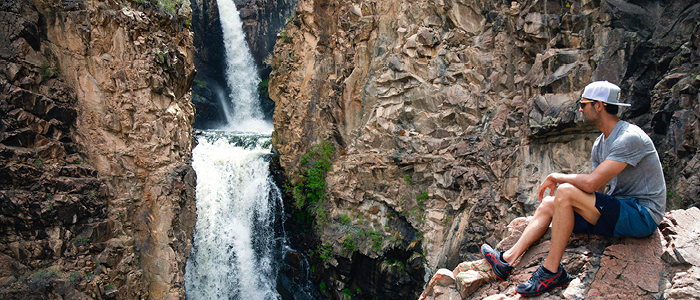 Get away to Santa Fe County this spring for an unparalleled adventure that will inspire you and reward you with lasting memories