Chimayó
The historic village of Chimayó is steeped in a rich history reflecting the traditions of Spanish settlers, who arrived in the Chimayó valley starting in the late 17th century, at the urging of the Spanish Crown. In the 18th century, Chimayó s rectangular Plaza, which still stands today, served as a fortified community, defending residents against attack. The Chimayó Museum offers a window onto this traditional village's fascinating history. One of New Mexico's great treasures lies in Chimayó, El Santuario de Chimayó. This Spanish Colonial church built in 1813, is a National Historic Landmark, celebrated worldwide for its miraculous "holy dirt," believed to hold healing powers. The dirt is kept inside in a small well and visitors are welcome to take some with them.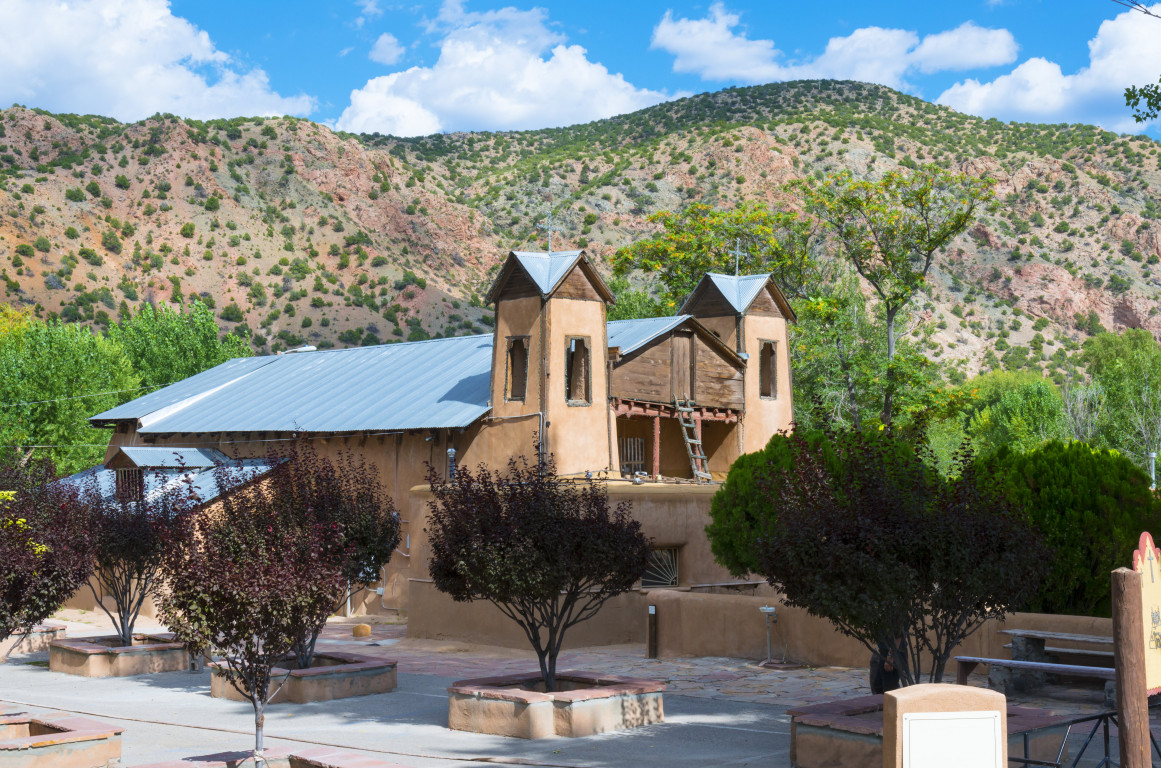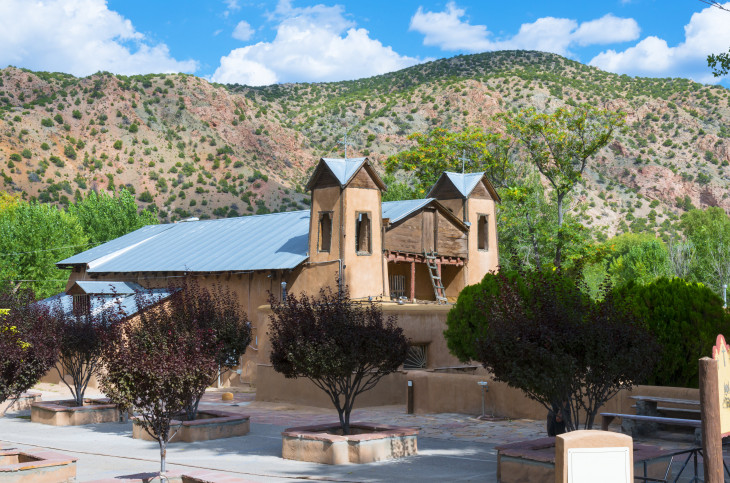 Nambé
In Tewa language, spoken by the people of the Nambé Pueblo, Nambé means "People of the Round Earth." Few places in New Mexico are as enchanting as this area and nearby Nambé Falls. State Road NM503 is the best way to experience Nambé as it winds its way east of NM84/285, first following a river then passing through farmland, a vineyard and a village. Much of Nambé is pueblo land and you will soon see signs for the pueblo-run Nambé Falls Recreation Area and its beautiful double-drop waterfall. The road through Nambé eventually meets up with the High Road to Taos and spectacular scenery. Don't miss the historic Nambé Trading Post. Filled with Navajo weavings, Pueblo pottery, old pawn jewelry, cowboy hats and so much more, it's one of the few trading posts left from the days of the Old West.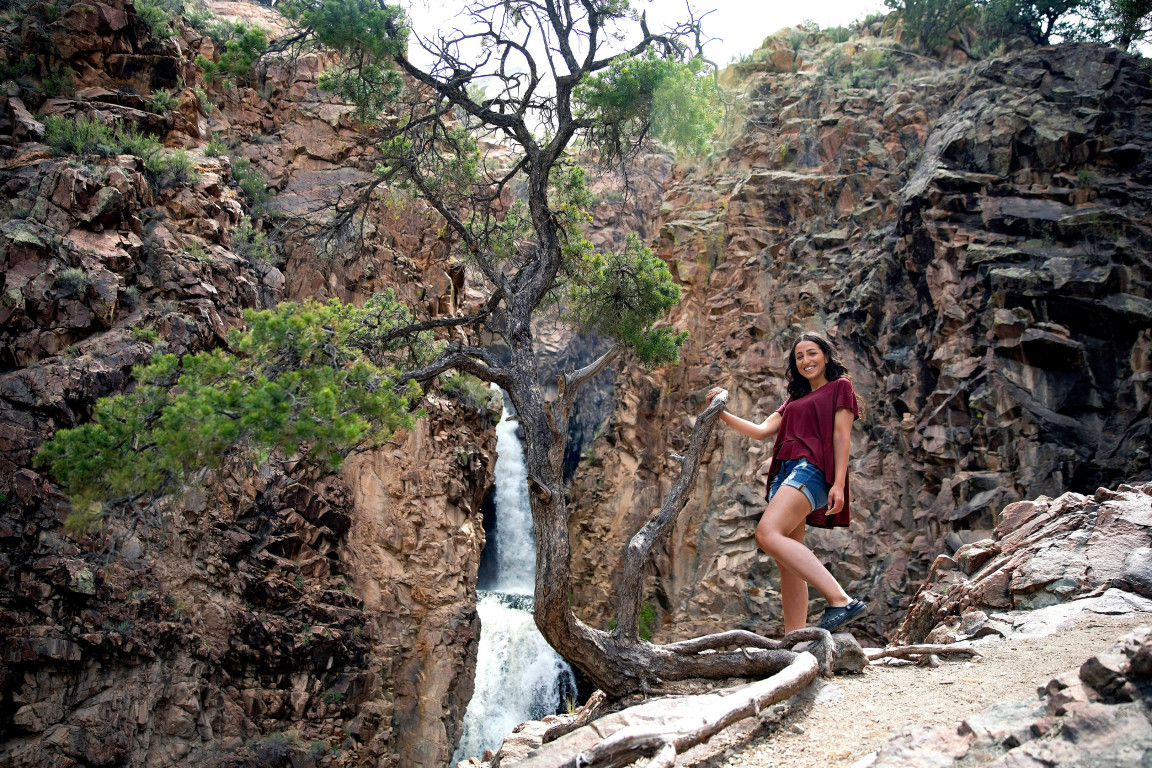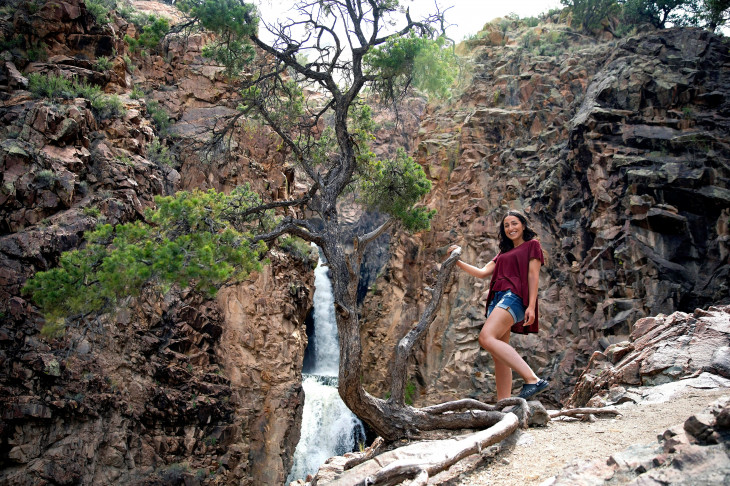 Pojoaque
This diverse community north of Santa Fe is made up of a number of areas, including Cuyamungue, Jacona and El Rancho and the neighboring Pueblo of Pojoaque, where ancient traditions and culture continue to flourish today. Devoted to preserving traditional arts of New Mexico's Tewa-speaking pueblos, the Poeh Cultural Center and Museum showcases Pueblo art, exhibits and hosts traditional Indian dances. The Pojoaque Pueblo Tourist Center features northern New Mexico's largest Indian arts and crafts shop and offers an information center. Pojoaque Pueblo is home to New Mexico's largest casino resort, Hilton Santa Fe Buffalo Thunder, and the superb Towa Golf Resort, named "Best Golf Resort in North America" by the World Golf Awards.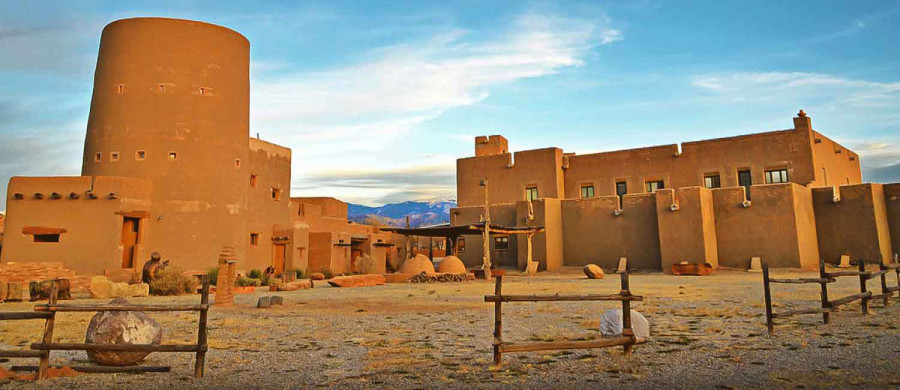 Tesuque
The sleepy, scenic village of Tesuque, named after the nearby ancient pueblo, dates to 1740, when it was settled by Spanish colonists. With its towering cottonwood trees, lush orchards and pastures, Tesuque's pastoral setting has drawn artists, writers and other creatives across the decades. The Santa Fe National Forest beckons from the east, but you'll find great local hiking trails in the area. Tesuque Village Market has long served as the community hub, with great food and friendly atmosphere. The historic restaurant El Nido draws locals and visitors alike, including pre-performance dinner guests on their way to the world-renowned Santa Fe Opera, located just minutes away.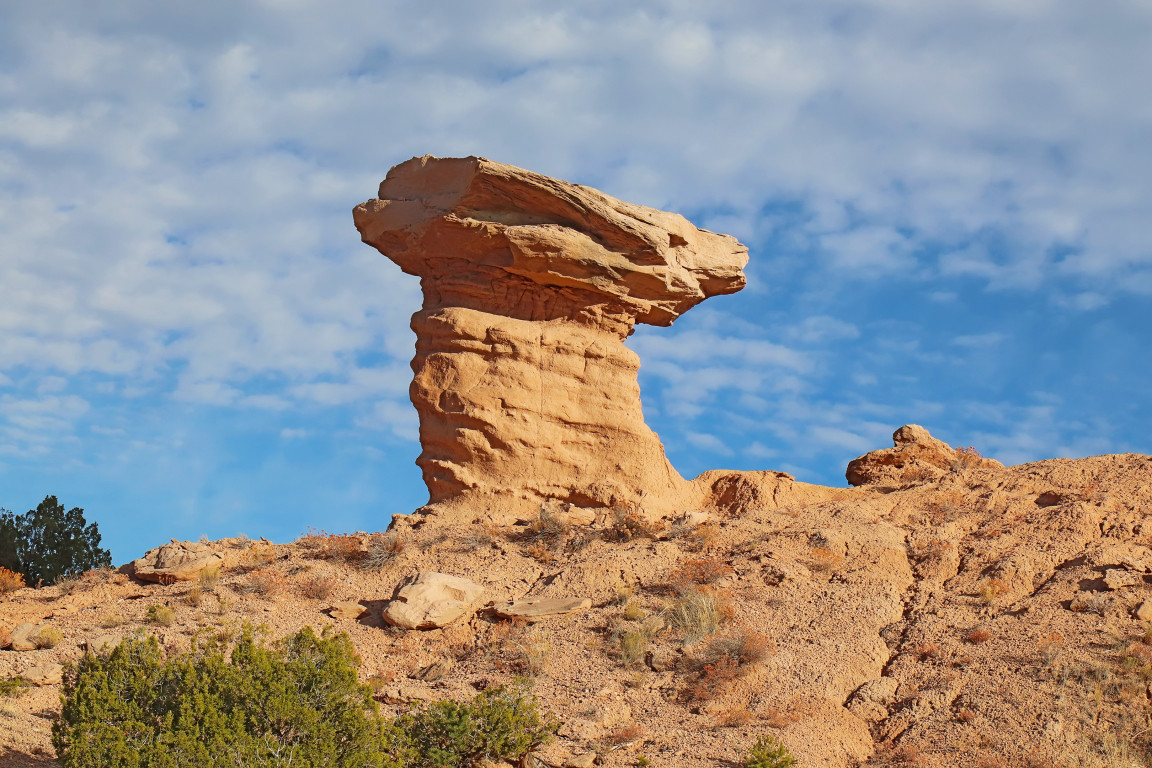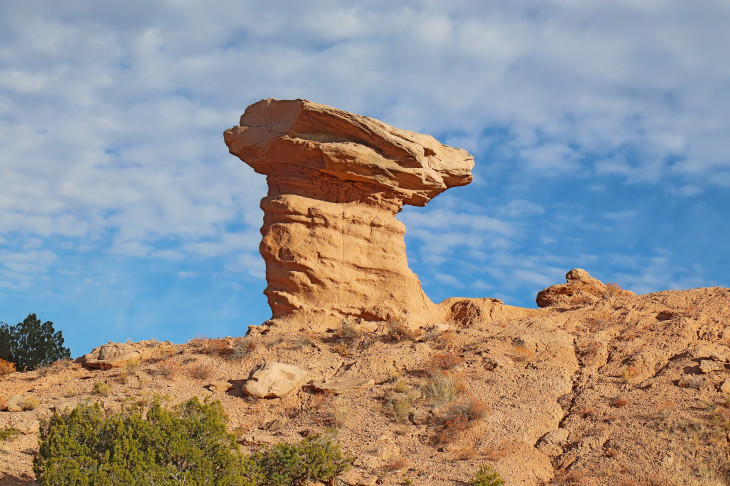 La Cienega
This historic community south of Santa Fe sits on the site of an ancient pueblo, deriving its name from the Spanish word "cienega," meaning "spring and its marsh." Today, these waters supply El Rancho de las Golondrinas, the acclaimed living history museum located on the old Camino Real, the Royal Road that once linked Mexico City to Santa Fe. Travelers on that road long ago stopped in this place, to rest and to drink from those waters. Today, travelers stop here to take in New Mexico's history, heritage and culture of the18th and 19th centuries through the museum's annual festivals, original buildings and interpretive guides dressed in the style of the times. Other visitors head to Ojo Santa Fe Spa and Resort to soak in spring-fed waters and relax beneath old-growth cottonwoods. A trip to nearby La Cieneguilla Petroglyph Site rewards you with thousands of ancient rock art images.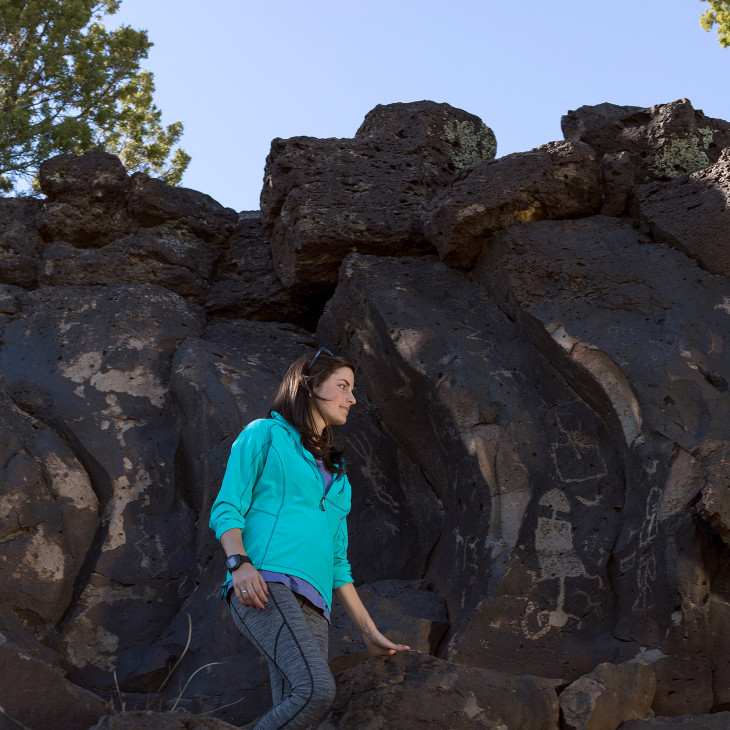 Glorieta
Glorieta is the site of the Civil War's westernmost battle, fought in 1852. Union forces defeated Confederate troops at Glorieta Pass, eventually forcing their retreat from New Mexico. Since then, the integrity of the battlefield has been compromised by progress. New Mexico State Highway 50 runs through the battlefield, passing just three feet from the Pigeon's Ranch building, the only remaining structure from the time of the battle. Located off of I-25 at exit 299, Glorieta, which lies on the original 1926 alignment of Route 66 along the Santa Fe Trail, is a perfect place to access magnificent hiking and mountain biking trails for great outdoor adventures in the Pecos Wilderness.
Eldorado
With wide open skies and mountain views that stretch on forever, this friendly community south of Santa Fe is known for great walking trails and a selection of unique shops and excellent restaurants. A popular tap room draws locals and visitors with an impressive selection of award-winning pours from Santa Fe Brewing Co. Live music is often on tap, too, and a seasonal farmers' market sets up tents outside the pub, offering locally grown greens, organic beef, artisan bread and chocolate, and other fresh fare. Each spring, the Eldorado Studio Tour showcases paintings, pottery, jewelry, wearable art, photography and other work by more than 100 artists who've made the area their home, drawn by the beauty of the sunsets and the peaceful pace of life.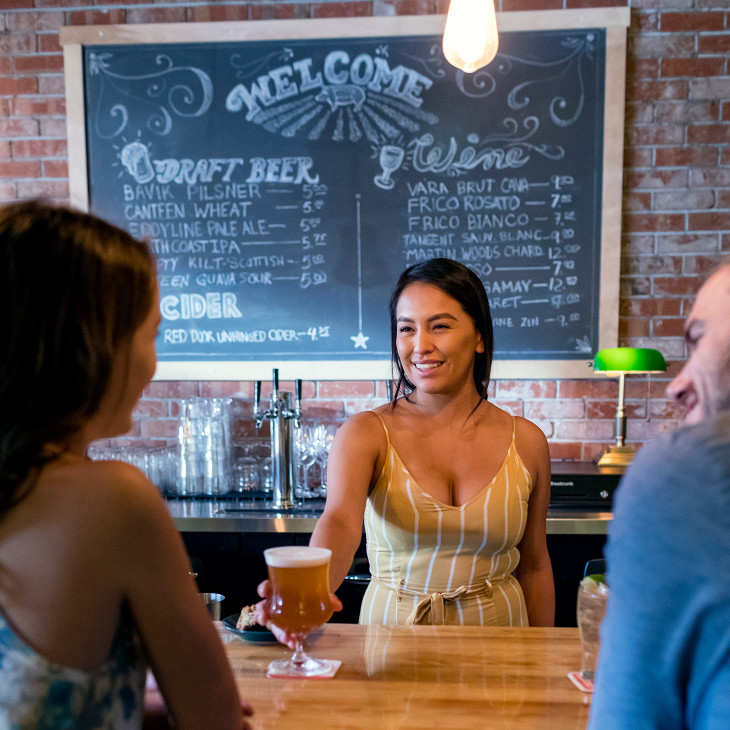 Lamy
A century ago, little Lamy was a busy railroad town, boasting a mercantile store and saloon, a fashionable Harvey House hotel and a Mission Revival-style train depot, which was a key stop for the Atchison, Topeka & Santa Fe Railroad (AT&SF) with passengers bound for Santa Fe. When the railroad declined, so did Lamy, but in recent years, the tiny town has come back to life. The old saloon, built in 1881 and listed on the National Register of Historic Places, is now the Legal Tender Saloon and Eating House. This restaurant is a popular place for a delicious dinner with live music, or drinks at the resplendent bar. The restaurant's collection documenting railway history in Lamy, New Mexico and the Southwest is a great way to learn more about this fascinating era.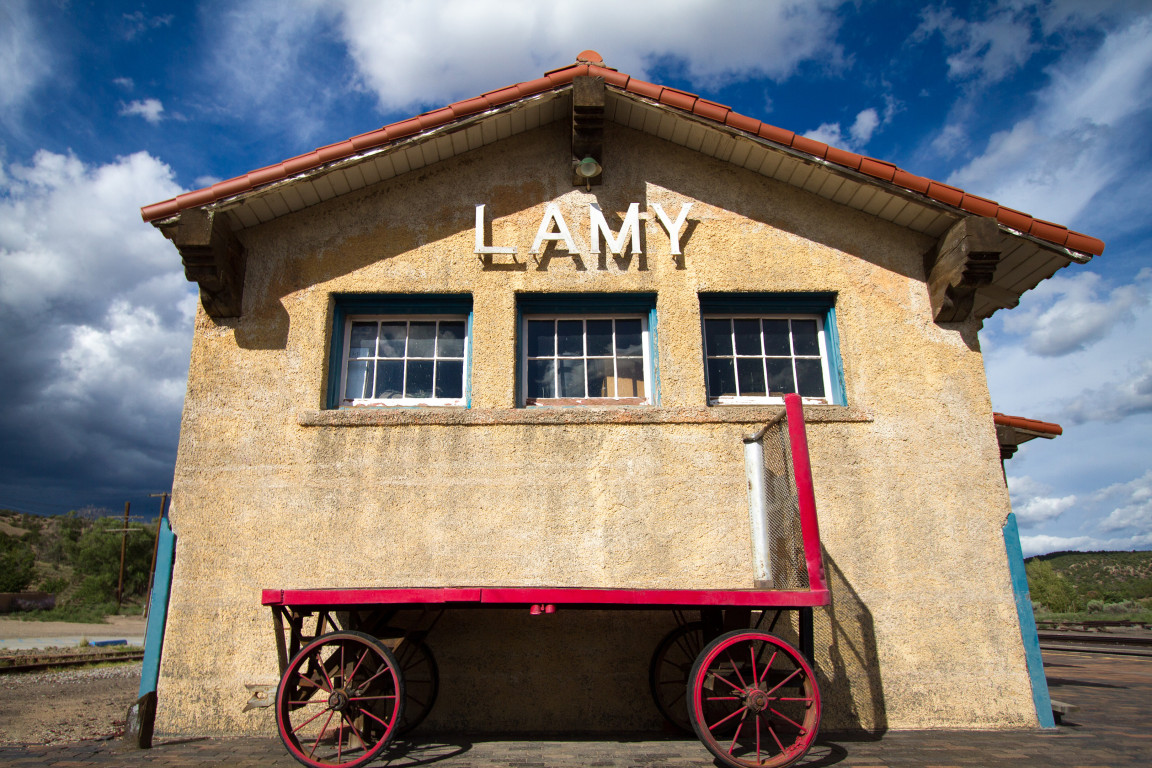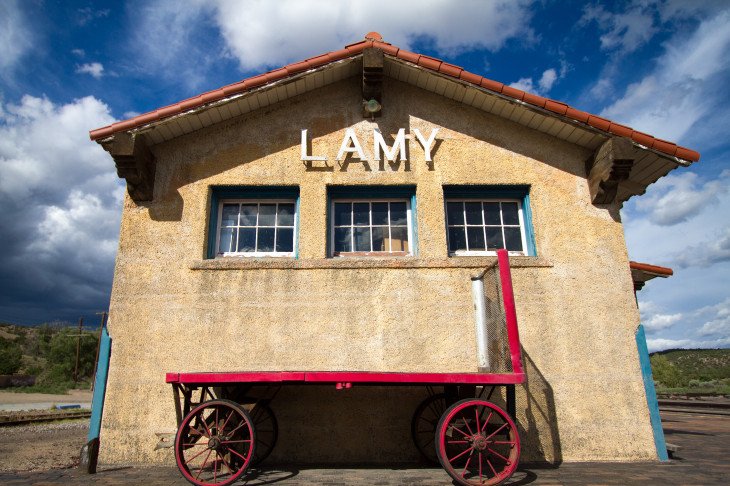 Cerrillos
Located in the country's oldest designated mining district, which yielded fabulous lodes of turquoise, silver, gold, lead, and zinc, the village of Cerrillos lies on the Turquoise Trail. This national scenic byway connects former mining communities that lie between Albuquerque and Santa Fe. Evidence of operation left by Native American, Spanish, Mexican, and American miners provides insight into these cultures and the rich history of Cerrillos. A boomtown during the 1880s, Cerrillos more recently has been discovered by movie studios prizing the village's Old West authenticity. This perfect day-trip destination is home to riding stables, a turquoise museum, a trading post, a few artist galleries and studios and the excellent Black Bird Saloon, a great place for lunch, followed by a hike through old mining country in Cerrillos Hills Historic Park.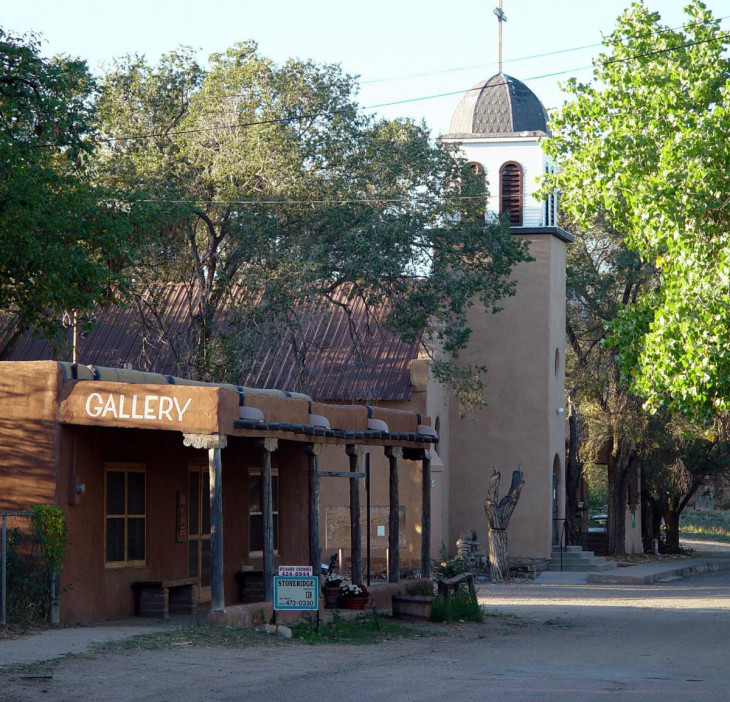 Madrid
A small town with a big history, Madrid was struck by gold fever in the mid 1800s, after the discovery of deposits in the nearby San Pedro Mountains. A coal mining boom followed in the 1880s, when the arrival of the Santa Fe Railroad resulted in a need for coal, which Madrid's mines had in spades. Learn about Madrid's history as a "company town" at the Madrid Coal Town Museum, filled with mining equipment, antiques and other remnants of the mining town's heyday. By the 50s, the mining era had faded and Madrid was a ghost town, all but forgotten until a group of artists brought new life a few decades later. Today's main street is lined with boutiques, galleries, antique stores and the historic Mine Shaft Tavern, a great place for good food and live music.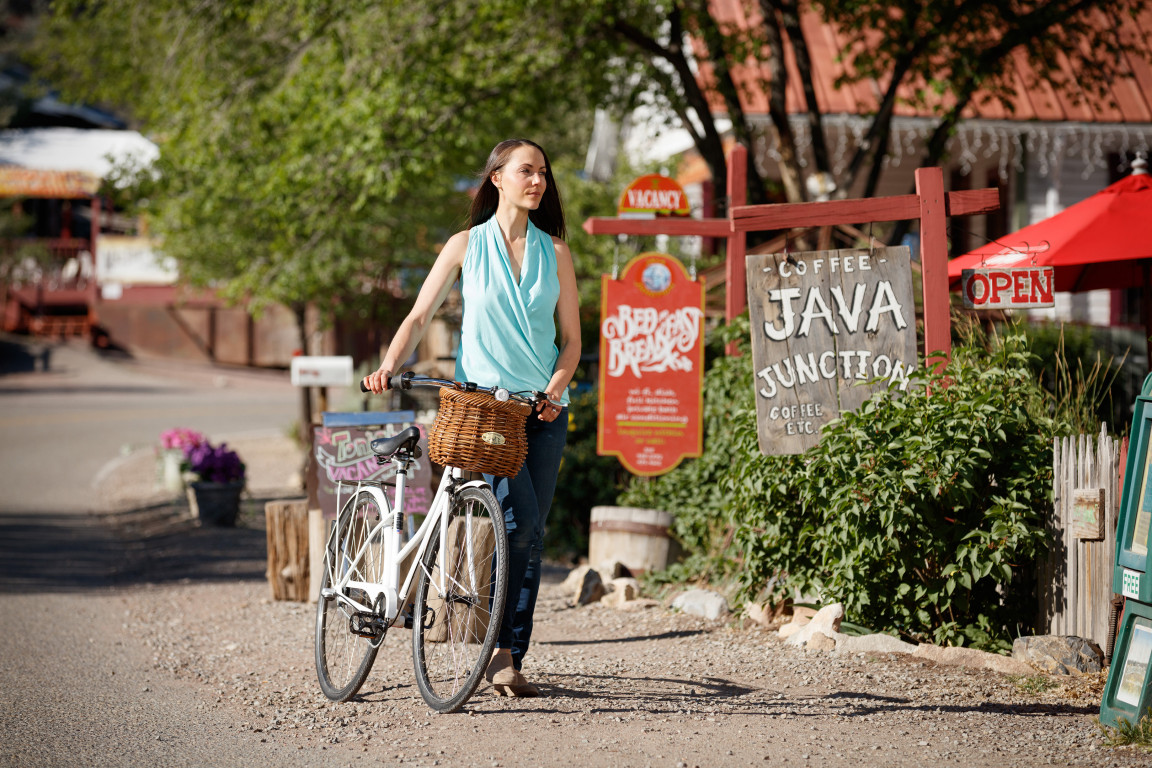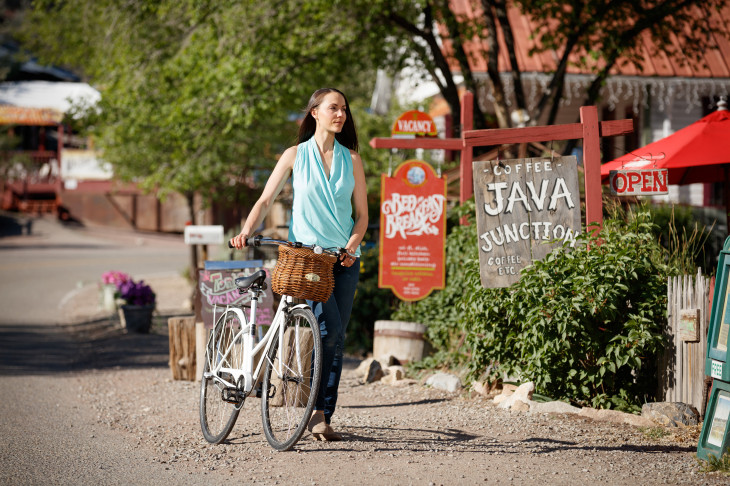 Galisteo
The site of the ancient Tano Indian Galisteo Pueblo, Galisteo was part of a Spanish Land Grant in the 1600s. Today, this sleepy village of adobe homes boasts an incredibly diverse artist population, and is centered in the magnificent Galisteo Basin, widely considered one of the most impressive archeological sites in the country. Lying between mountain ranges and connecting the Rio Grande Valley with the Great Plains, the Galisteo Basin was used as a trade route by prehistoric and historic indigenous peoples and later by the Spanish explorers. The region is named for Galisteo Pueblo, one of nine pueblo ruins in the basin. Located along the Galisteo Creek, the village feels timeless, with ancient cottonwoods lining the Galisteo River and the historic church, Iglesia Nuestra Señora de los Remedios, standing like a sentry.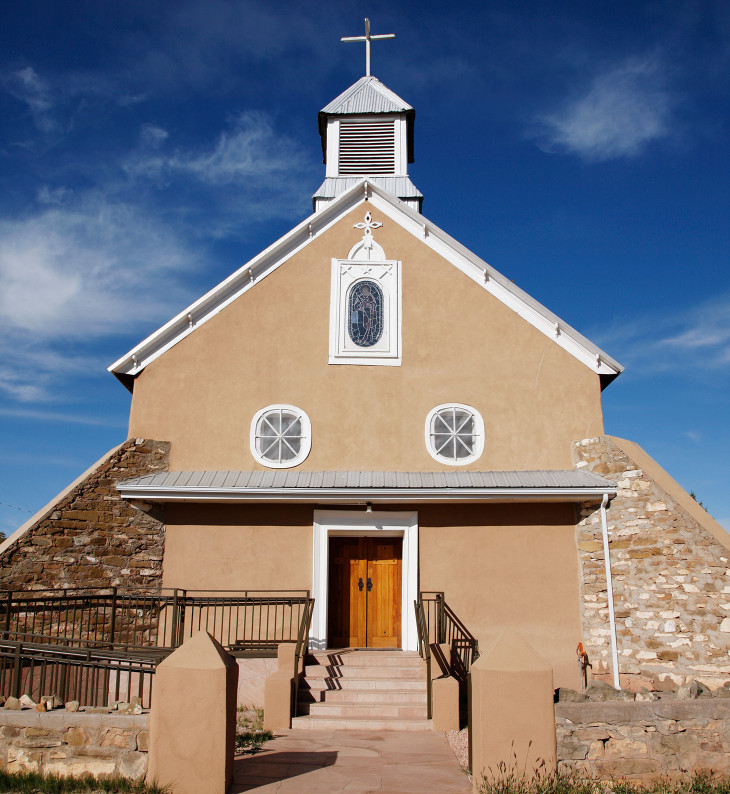 Edgewood
Settled at the turn of the 20th century by pioneer families, Edgewood was incorporated as a town in 1930. Today, many descendants of those early homesteaders still live here. The town celebrates its history each July with Cowboy Days, featuring Chuckwagon BBQ shows, horse events and other fun activities. In August, Edgewood pays tribute to "the Mother Road" with its Route 66 Run, Rally & Rock, which includes a parade on historic Route 66. The Wildlife West Nature Park, a popular year-round attraction operated by the New Mexico Wildlife Association, provides a habitat for mountain lions, black bear and some other species of animals that are native to New Mexico, along with native plants.