New Mexico Wildlife Center
Get to know New Mexico's bobcats, birds, reptiles and other native denizens of the wild with a visit to New Mexico Wildlife Center. Opened in 1986, the center is devoted to the rehabilitation of native wild animals, native habitat conservation, and wildlife education. Take a wildlife walk and meet some 35 animals, in their spaces, with educational signage about each species. Keep an eye out for volunteers working with a Barn Owl or a Swainson's Hawk, for a chance to have an up-close encounter. Check the website for scheduled animal encounters, guided tours and other events.
Tsankawi At Bandelier National Monument
One of the many splendors of Bandelier National Monument, Tsankawi remains relatively unknown. The ancestral Tewa people who settled here around 1200 AD, carved cave dwellings into soft volcanic stone next to a cliff base. Hike Tsankawi's 1.5-mile loop trail and you're on an ancient pathway worn into rock by those who once lived here, part of a network of trails they used to journey from the mesa top to the canyons. You'll pass through narrow passageways and scramble up and down ladders to visit cave rooms and unexcavated ruins. You'll also see spectacular petroglyphs and astounding vistas of the Jemez and Sangre de Cristo mountain ranges. Tsankawi lies about 12 miles from Bandelier's Visitors Center.
Driving Directions
Heading from Santa Fe, turn from State Highway 502 to State Highway 4 and drive for less than 1/4 of a mile to Tsankawi, located on the left hand side of the road. (Note: there are no signs for Tsankawi on Highway 4." If you reach the stoplight, you've gone too far. You'll know you've found Tsankawi when you see a large gravel parking area adjacent to the highway and a sign on the fence that reads "Tsankawi Prehistoric Site."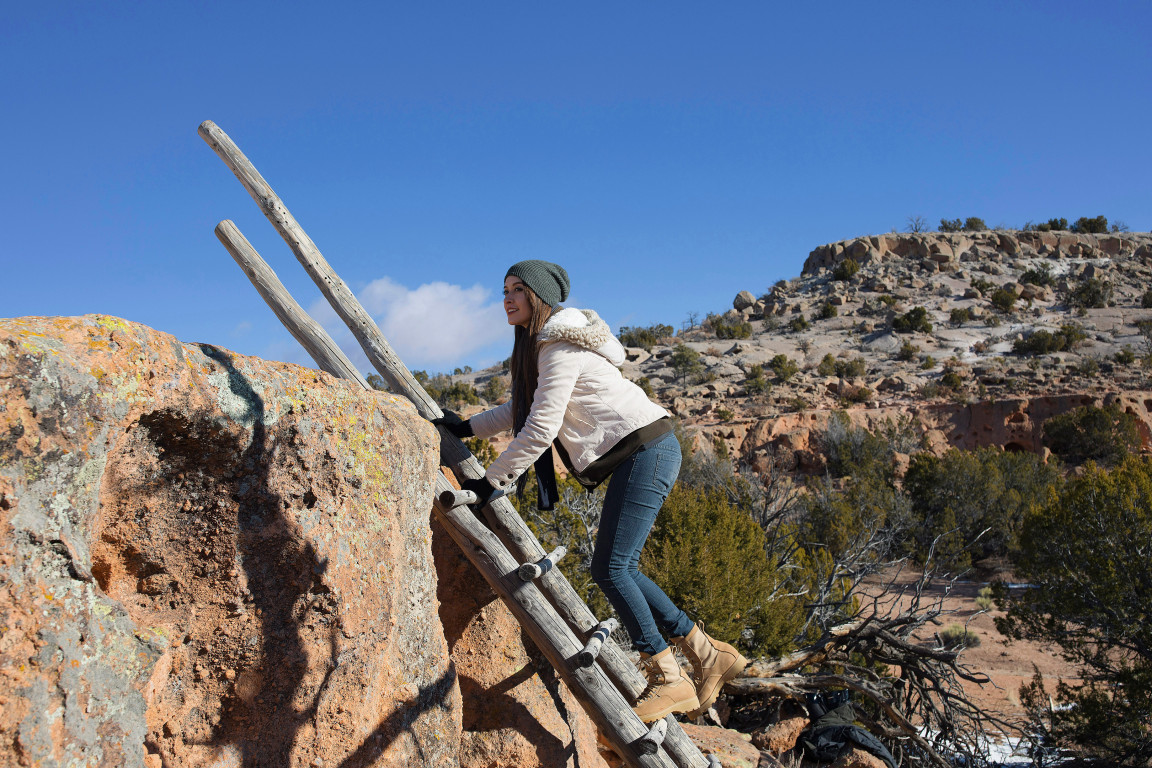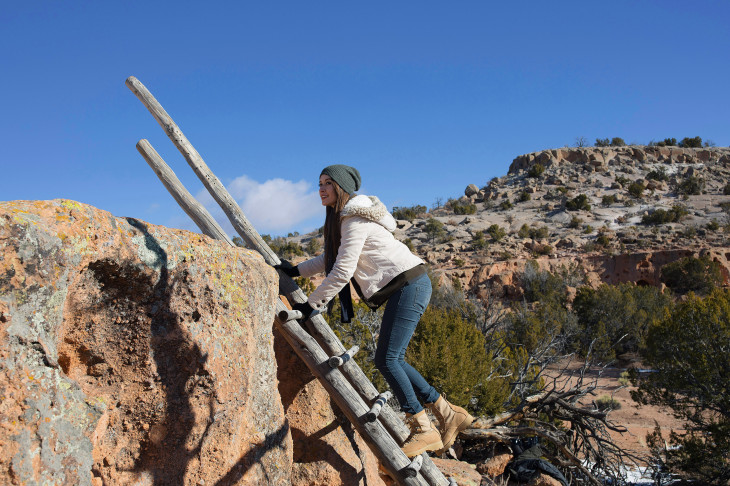 Valles Caldera National Preserve
A momentous volcanic eruption some 1.25 million years ago carved out Valles Caldera, a stunning preserve of nearly 89,000 acres of scenic mountain meadows, wandering streams and wildlife galore. The site is located in Los Alamos County, and it's worth the drive to explore this glorious preserve, which includes the home of ancestral native peoples as well as a more recent ranching history. Visitors enjoy spectacular hiking, mountain biking, fishing, horseback riding, camping and, in winter, cross-country skiing and snowshoeing.
Driving Directions: Head north on Highway 84-285 to Pojoaque and follow signs to Los Alamos and Highway 502, then State Highway 4. Take a right, away from Bandelier National Monument, and follow the highway up and into the Jemez Mountains. Valles Caldera is located 18 miles up Highway 4 from Los Alamos, approximately 1.5 hours driving time from Santa Fe.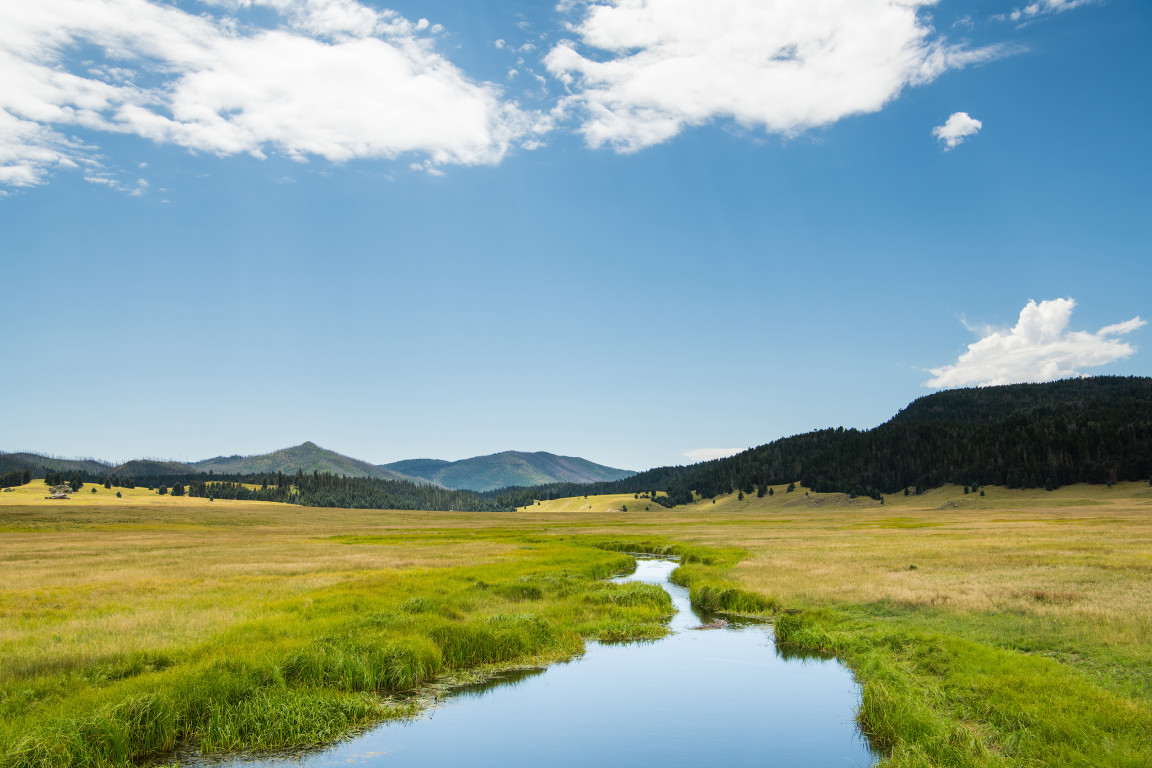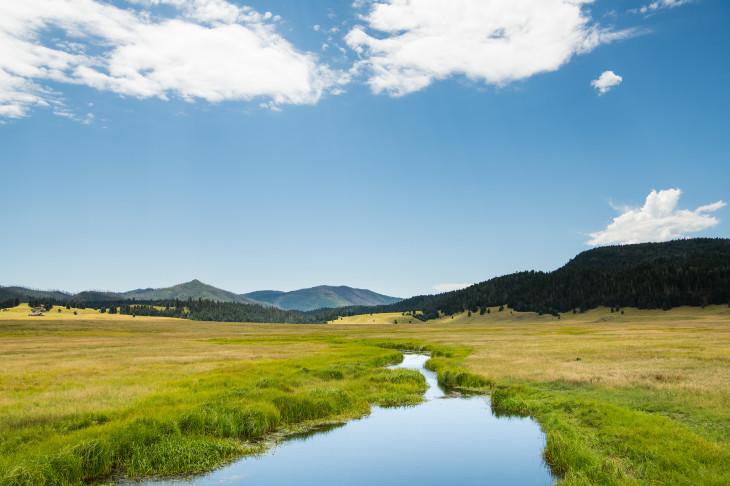 Leonora Curtin Wetland Preserve
This 35-acre preserve hosts an abundant diversity of plants and wildlife, as well as a spring-fed pond. Located next to El Rancho de las Golondrinas in La Cienega, the serene preserve is a rare natural cienega, or "marsh" in Spanish, with three distinct plant zones—riparian/wetland, transitional and dry uplands.
Open May–October on Saturdays, 9 a.m.-noon and on Sundays 1-4 p.m.
Docents lead small group tours at 10 a.m. on Saturdays.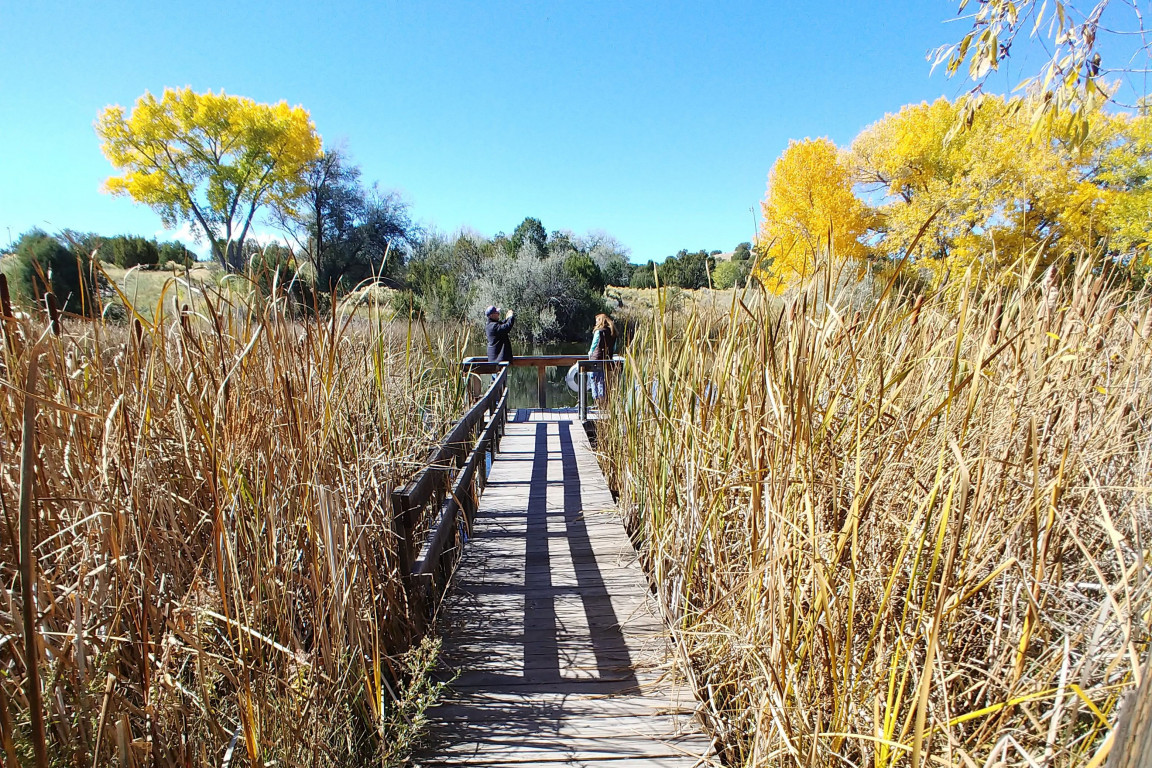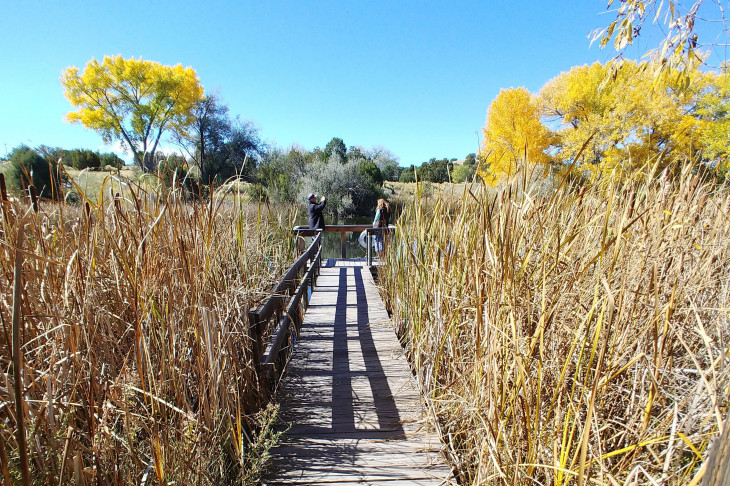 Cerrillos Hills State Park
Take a guided horseback ride or hike scenic trails to view abandoned mines at this treasured state park, which houses three prehistoric stone rings and a petroglyph at the peak of Grand Central Mountain. Gaze into dark skies at a Star Party, as your sky guide reveals galaxies, star clusters, planets and constellations above you. The park also hosts birding hikes and other fun events.
Driving Directions: The Cerrillos Hills State Park is located off the Turquoise Trail National Scenic Byway (State Highway 14), 16 miles south of Santa Fe. Access to the park is through the village of Cerrillos.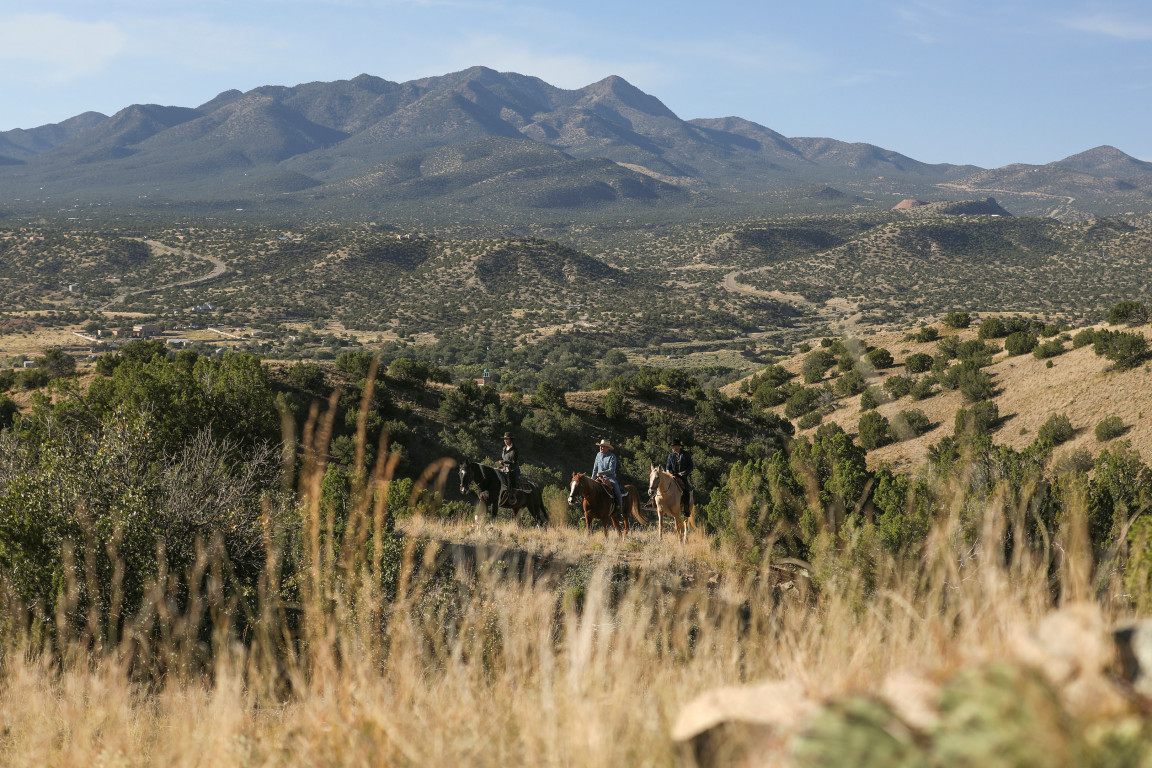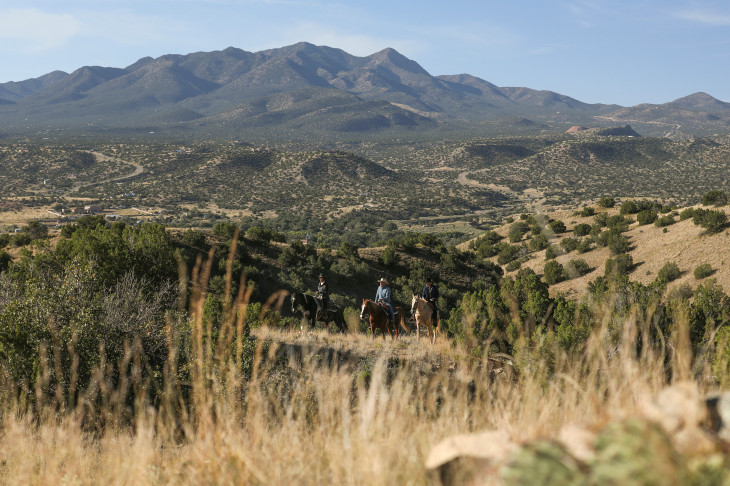 Pecos National Historical Park
Explore Pueblo ruins among piñon, juniper, and ponderosa pine woodlands of the Sangre de Cristo Mountains, 25 miles from Santa Fe. These remains stand as meaningful reminders of people who once prevailed. Pecos National Historical Park helps visitors explore the cultural exchange and geographic features that played such crucial roles in the rich history of the Pecos Valley.
Stop first at the E.E. Fogelson Visitor Center where you can pick up a trail guide, see a twelve-minute film, ask any questions you may have, and visit the excellent museum.
If you'd like to walk on the park's 2.35 mile Glorieta Battlefield hiking trail, stop by the Visitor Center so a ranger can give you the gate code and a map.
The Pecos National Historical Park is 25 miles east of Santa Fe, New Mexico off of Interstate 25. Visitors travelling north on I-25: take exit 299 on to HWY 50 to Pecos village and south two miles on State Road 63. Those travelling south on I-25: take exit 307 and proceed four miles north to the Park on State Road 63. Entrance to the park is free, as are the guided park tours.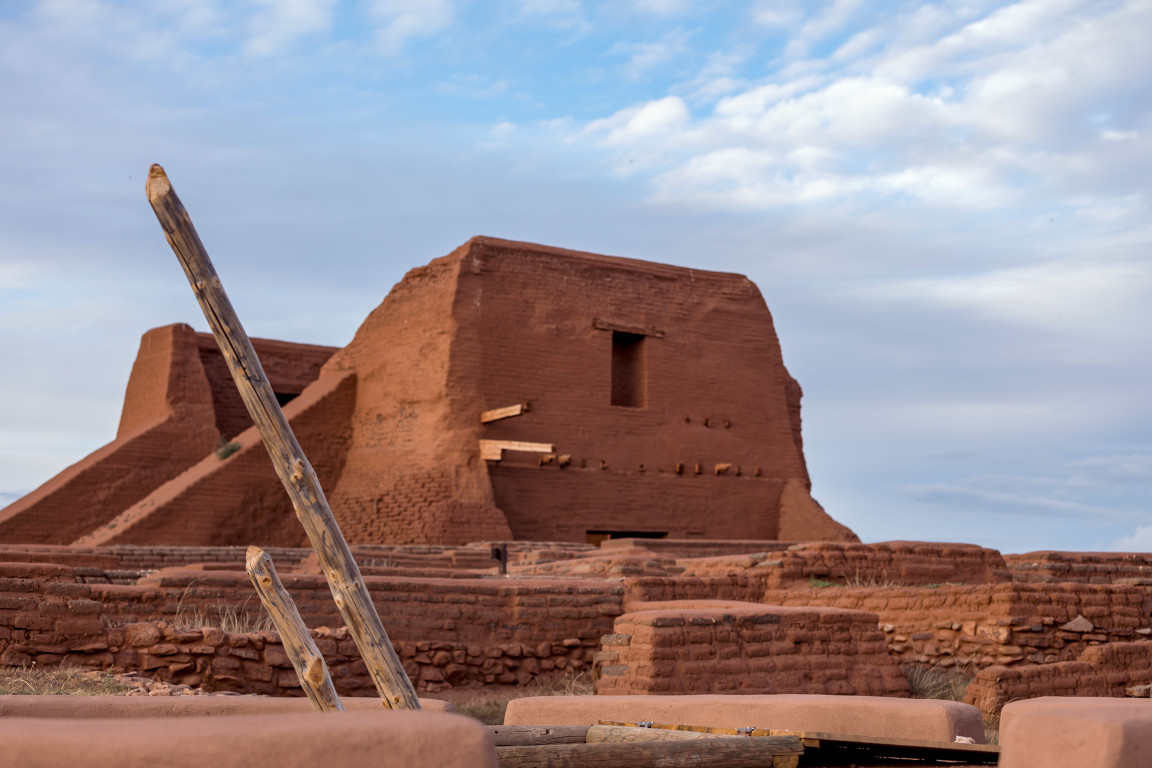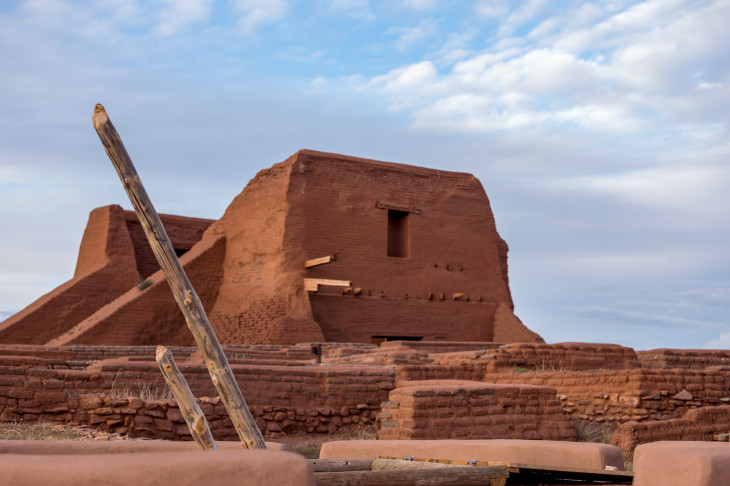 Wildlife West Nature Park
This 122-acre wildlife refuge park and enhanced zoo, located near Edgewood, showcases plants and animals native to New Mexico. In summer, celebrate Saturday nights with the park's Wildlife West Chuckwagon, which features a BBQ feast and a live Western music stage show. Open year-round, the park hosts family-fun events. Call for a schedule of events.