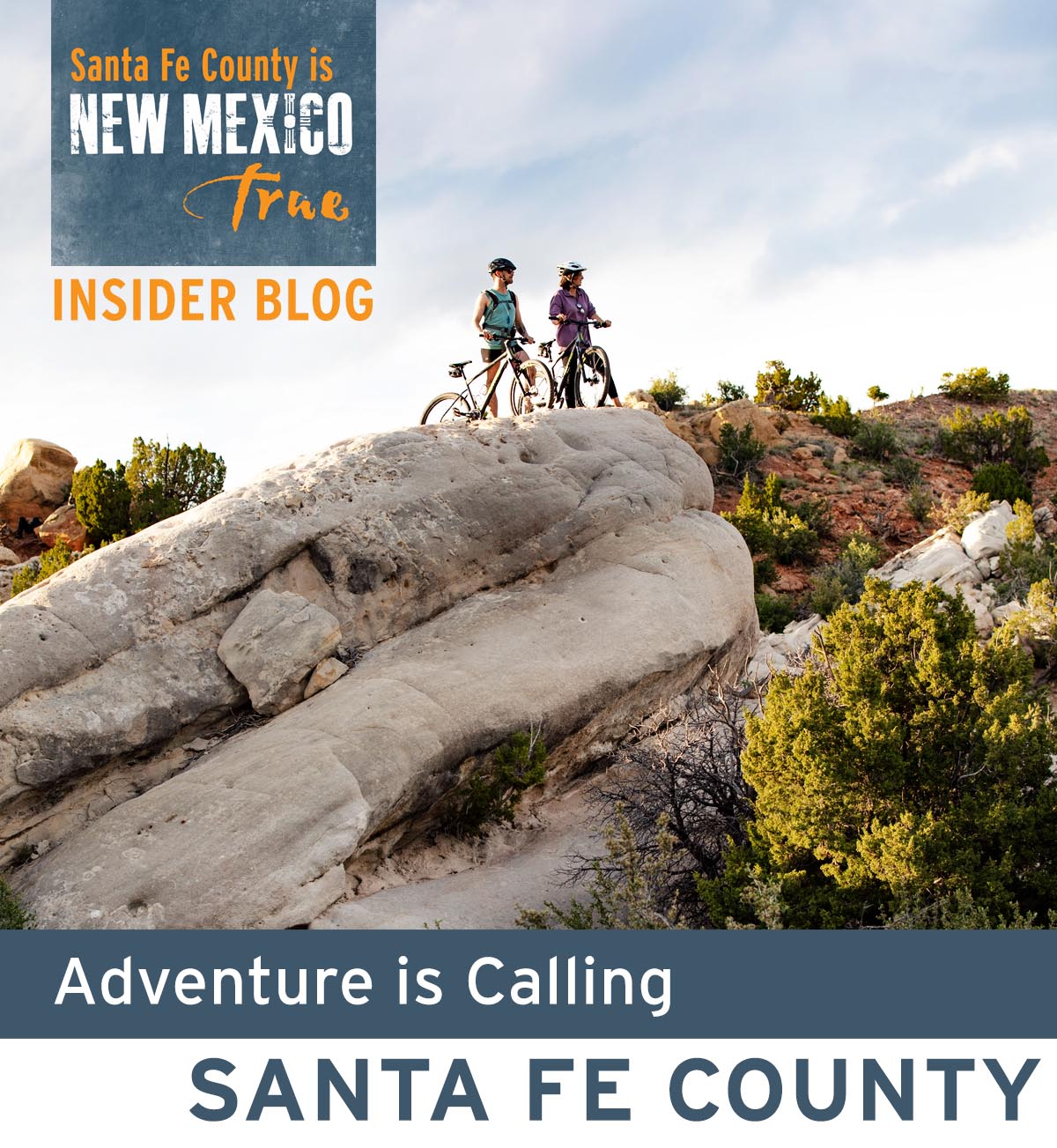 Northern New Mexico is glorious any time of year, but spring in Santa Fe County is simply enchanting. The days grow warmer and longer, and the star-filled nights begin with sunsets that paint the horizon in a blaze of colors. Spectacular hiking trails, pristine fishing spots and the ruins of an ancient civilization await you. Add in a historic railroad town that's made a comeback, a world-class luxury resort and a long list of enticing things to do, and you'll agree, Santa Fe County is the place to be this spring.
---
PATHWAYS THROUGH PARADISE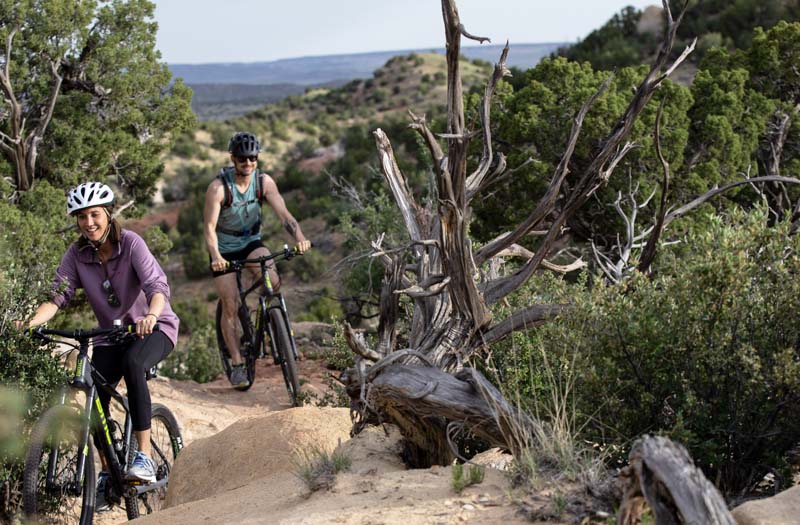 Galisteo Basin Preserve
The Galisteo Basin Preserve offers nearly 30 miles of awesome trails for hiking, biking running and horseback riding. You'll be surrounded by some 10,000 acres of savannah grasslands, winding arroyos and sandstone formations. Whether you're looking for a short outdoor adventure or a day-long getaway, the beauty and majesty of the Galisteo Basin Preserve will take your breath away.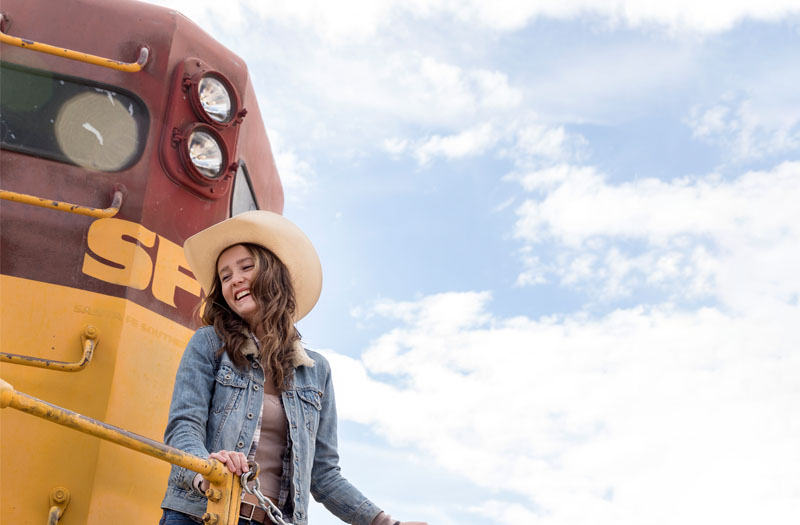 Authentic Railroad
For authentic railroad history, stop in the little town of Lamy. Once a major stop for the Atchison, Topeka & Santa Fe Railroad, Lamy boasted a Harvey House hotel, a saloon and a Mission Revival-style train depot The town faded in time as trains gave way to automobiles, but Lamy's back on track today, thanks in part to the restoration of the Legal Tender Saloon & Eating House, built in 1881. Grab a seat on the patio and watch the Amtrak's Southwest Chief arrive at the original depot across the street. The Legal Tender's live music, great food and friendly locals make this a stop worth adding to your itinerary.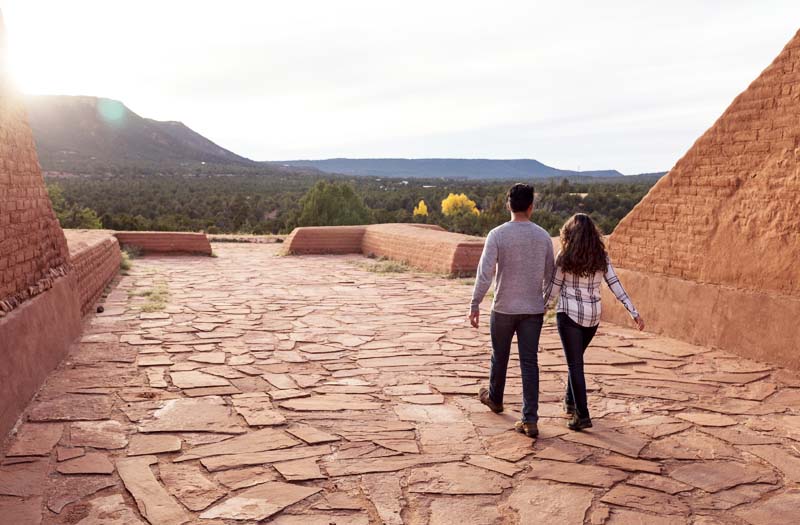 Pecos National Historical Park
For more outdoor adventure, head to Pecos National Historical Park, 25 miles southeast of Santa Fe, where 7,000 acres of New Mexico's riveting history beckon. Visit ancient ruins of one of the largest pueblos in the Southwest, and the remnants of an 18th-century Spanish mission church. View ruts that remain from the Santa Fe Trail, which passed through here. Walk the 2.35-mile Glorieta Battlefield interpretive hiking trail that commemorates a pivotal American Civil War battle fought here between Union and Confederate soldiers in 1862.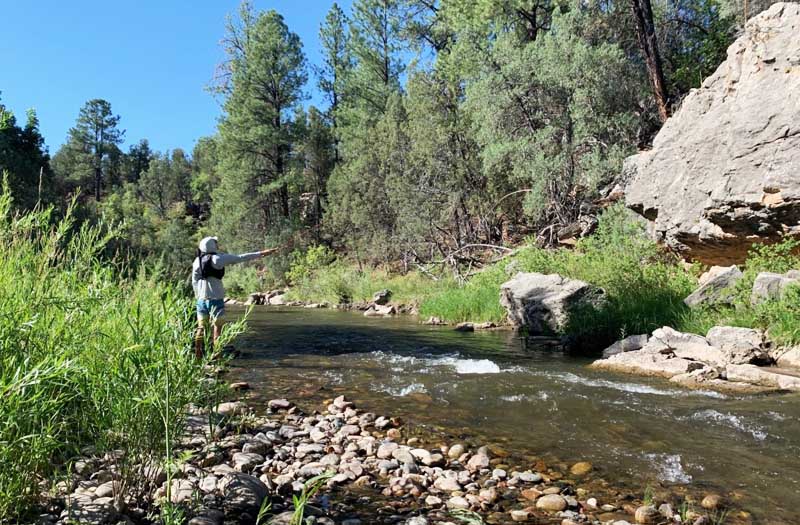 Springtime Fishing
The Pecos National Historical Park also offers spectacular fishing in the Pecos River. Cast your line and catch Rainbow Trout and other species. Spring fishing season runs March 4-April 12 and reservations and a fishing license are required.
Click here for details: https://www.nps.gov/peco/planyourvisit/fishing.htm
---
Experience the majestic beauty of these Pathways Through Paradise on our virtual video tour:
REVERED RESORT
Guests have long praised Four Seasons Resort Rancho Encantado Santa Fe, and now the luxury resort has received top rating from U.S. News & World Report in its 10th Annual Best Hotels Ranking. The magazine named Four Seasons Resort Rancho Encantado Santa Fe as the best resort in New Mexico, relying on a combination of guest reviews, hotel star ratings and industry awards. If you haven't yet stayed at this stunning resort, with its world-class spa and revered restaurant all set in the foothills of the Sangre de Cristo Mountains, you're in for a remarkable retreat.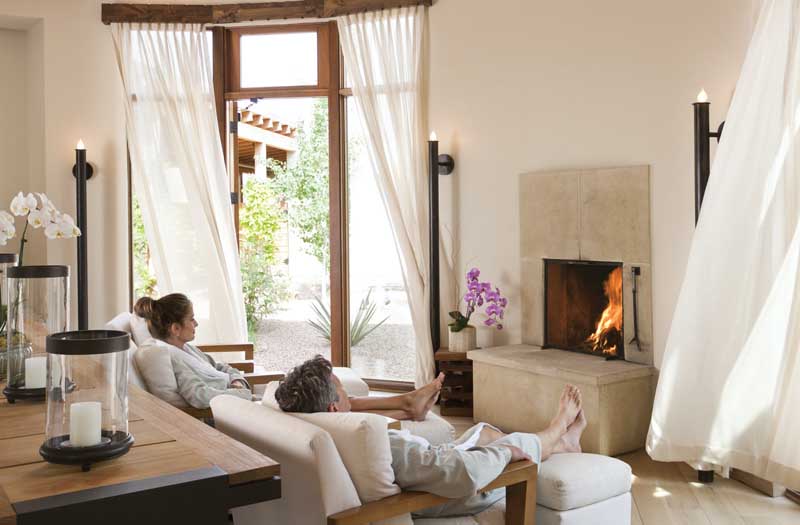 Darley's Destinations
Four Seasons Resort Rancho Encantado Santa Fe also landed a coveted spot in a new travel itinerary series created by Emmy Award-winning Darley Newman, the host and producer of "Travels with Darley." "Darley's Vacations" offers customizable itineraries for authentic trips to popular places around the world. The series launched with itineraries for California, New York and Santa Fe County, whose two itineraries cover "Santa Fe Spa and Downtown Vacation," and "Luxury Santa Fe Vacation." Darley says, "Santa Fe County is an inspiring and incredible destination. From world-class spas to one-of-a-kind cuisine to endless outdoor recreation and culture, it's a must-see area for any avid traveler seeking an immersive experience."
Best Reuben in the West
Everything at the farm-to-table restaurant Arable in Eldorado is delicious, but there's one dish here that truly is to die for. It's not on the regular menu, but if it's a special on the day you're there, get it.
We're talking about Arable's signature Reuben sandwich. Sure, it's got the trappings of a regular Reuben, including sauerkraut and marble rye, but the pastrami is a bit of a miracle. Arable co-owner Dave Readyhough cures it himself, brining local grass-fed beef brisket for two weeks, followed by a seven-hour smoke and an oven finish. The resulting tender and flavorful pastrami makes this one of the best Reubens you've ever had.
For more spring getaway adventures in Santa Fe County, check out this article from New Mexico Tourism Department
When you visit Santa Fe County, we ask that you observe New Mexico's official protocols and restrictions, which you can view on our website: https://santafenmtrue.com/covid-19-traveler-information